When:
Nov 6, 2018, November 6 through November 27
What: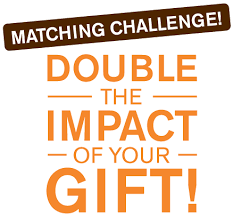 This year, we aren't waiting until Giving Tuesday to give – won't you join us by donating today?
The GIVE THROUGH GIVING TUESDAY Matching Challenge is officially underway.  Thanks to the generous support of an anonymous donor, ALL FUNDS DONATED from today, through Giving Tuesday, November 27th, will be matched – up to $6,000!
As always, there are several ways to give – you can Donate online, or visit our Donate page page to learn other ways that you can make a tax-deductible donation.
Just be sure to note "Matching Challenge" on your check so that it can be credited to this campaign.
We sincerely thank you for your participation.  By giving to Gaithersburg HELP, you are giving back to your community – and DOUBLING YOUR IMPACT!!
Through generous supporters like you, our programs will benefit TWICE OVER, supplying families with food, infant diapers and formula, prescriptions funding, transportation and financial support.
What better time of year than around the holidays to extend your kindness and generosity to those in need?! Take advantage of the opportunity to really make your giving count – and to have your contributions matched DOLLAR FOR DOLLAR.
Instead of buying a traditional present, consider purchasing a gift that helps others, on behalf of a loved one, friend or colleague.  There are so many ways to increase the impact of your donation – don't wait, GIVE TODAY!