Our volunteers are the epitome of "neighbor helping neighbor" – they make it all possible. As we celebrate 50 years of service to our community, we want to highlight some fun memories and the unsung heroes among us.
---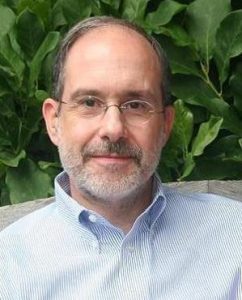 Meet Chuck – a dedicated HELP volunteer for 30+ years. He recently shared this reminiscence:
"When we first started volunteering for HELP in the mid-1980s, I was working in DC, my wife was working in Bethesda, and our son was in 2nd grade. Once a month we would come home from work, pick our son up from the after-school day care, and go to the "pantry" at Epworth. There we would pack bags for up to five deliveries, load them into our car, and plot a route around Gaithersburg using paper maps (remember those) to make our deliveries.
When we began volunteering as pantry workers in the mid-1980s, the pantry was a small room, with overflow to an adjoining hallway, at Epworth United Methodist Church. To access the pantry you first stopped at Mrs. Burress's house to pick up the key. You then packed your bags, loaded your car, and returned the key to Mrs. Burress before going off on your deliveries.
In the mid-1980s there was no computer system to handle the day's deliveries. There also wasn't any email or texting. The pantry worker would call the food coordinator to get the list of the day's deliveries, writing down the names, addresses, family sizes, and any special needs. There also were no GPS systems so plotting out the most efficient route for making deliveries was a manual, paper-based process.
Before HELP had a real pantry where clients could pick up food, we were an all-delivery operation. Generally that meant no more than five deliveries per day, because that was about all you could load into a car. Still, I remember one evening, probably around Thanksgiving or Christmas, when we needed to squeeze the bags for ten deliveries into a Toyota Tercel along with a 9- or 10-year old and two adults.
Every pantry worker has his or her own system for doing certain tasks. At our previous walk-in pantry, for many years the pantry workers did their own bag packing. My wife and I found that the quickest way to get bags packed for multiple clients was to make piles of food for different size families on the floor. There was room for six piles. So, the first two piles might be for families of one, then a three, two fives, and an eight. I know other people coming into the pantry thought we were nuts, but it worked for us. Still, baggers are a godsend!
Working in the pantry can have its humorous moments, I'll never forget the client who was adamant that he "didn't want any of those gazebo beans."