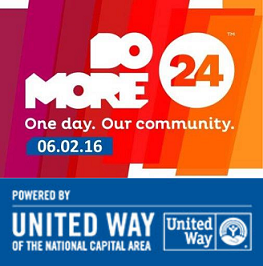 Rally your family and friends on Thursday, June 2nd to make an online donation through Do More 24! A monetary gift of any amount benefits your community and neighbors.
Do More 24 is a 24 hour online day of giving powered by United Way NCA that helps to raise money for nonprofits serving our community. Join us on Thursday, June 2nd at DoMore24.org/#npo/gaithersburg-help-inc
Mark your calendars and tell your friends – for 24 hours on June 2nd, support Gaithersburg HELP and give where you live!