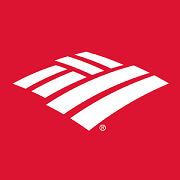 We're excited to announce a new partnership with Bank of America and proud to be a Bank of America Charitable Foundation 2015 Basic Human Services grantee!
One in six Americans is at risk of going hungry, and many working families are struggling to address other basic needs. According to the U.S. Census Bureau's 2014 Annual Social and Economic Supplement, over 45 million people and about 20 percent of children under the age of 18 live in poverty. Many are hardworking Americans who are struggling with lower wages and rising costs of living.
Connecting Gaithersburg families to the resources and services they need in tough times is critical to the overall success of our community. That's why we're excited to partner with Bank of America to help more people find pathways out of poverty.
Gaithersburg HELP is honored to be a 2015 recipient of the Basic Human Services grant from the Bank of America Charitable Foundation. This $10,000 grant will help us expand our level of service and ultimately strengthen our presence in the community we call home. We're working hard every day to provide food, infant supplies, prescription funding, and other key services to those who need them most – and with the support of Bank of America, we'll be able to do even more.
We thank Bank of America for its partnership and generous support, and we invite our HELP community to share the great news on Facebook and Twitter! Be sure to use hashtag #BofAgrants and tag Bank of America @BofA_Community on Twitter!
>> Read more about how Bank of America is making a difference in communities across the globe