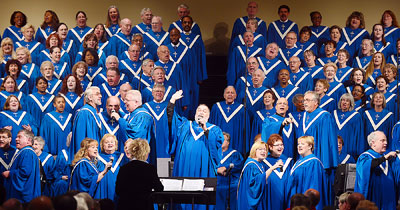 This fundraising event features the National Christian Choir (NCC) who will present an extraordinary ministry of music to benefit Gaithersburg area residents in need.

Gaithersburg HELP is delighted to partner with this amazing organization, whose main office is also in Gaithersburg, to serve our community.

Join us on Saturday, March 19, 2016 at 6:00PM at the Gaithersburg HELP Benefit Concert:

First Baptist Church of Gaithersburg
200 W Diamond Avenue
Gaithersburg, MD 20877

All funds raised will be donated to Gaithersburg HELP services and programs including Food Assistance, Infant Needs, Prescription Funding and Transportation.

The National Christian Choir, an interdenominational group has been serving and performing in the community for almost three decades. These talented, skilled singers and musicians offer something for everyone, from contemporary to traditional classics. Make a difference in someone's life AND enjoy an inspirational evening.
The National Christian Choir will be sharing many pieces from their newest recordings, "Song of Hope" and "Joy."
Can't attend the event, but want to HELP? Online donations are always welcome.
Tickets are NOW ON SALE for $15! Purchase through either of the following options:
At the event by cash or check payable to Gaithersburg HELP:
Event Location: First Baptist Church – 200 W Diamond Avenue, Gaithersburg, 301-977-9007
Advance purchase online via PayPal (tickets will be held for Will Call pickup at the event):